With Conditional Based Servicing, a BMW monitors its own needs for you.
The Conditional Based Servicing system constantly monitors the state of important wearing parts and service fluids. The system informs you via the Info Display when you will next require a service. You can check when your BMW is due for its next service at any time by using the Control Display. When you arrive at a Knauz BMW, our Service Advisor uses the Key Reader to instantly access all important data about your car from the vehicle's key.
This data provides an accurate assessment of all key wearing parts, supplies up-to-the-minute information about the car's status and gives the Service advisor more time to focus on your individual needs.
Condition Based Service - explained
Condition Based Service (CBS) was first introduced with the BMW 7 Series and is an evolution of the service interval indicator that has featured on other models in the BMW range.
All current models are equipped with the CBS.
The CBS system is at the forefront of service innovation, and for this reason we want to ensure that you understand its principles and benefits. The intelligent maintenance system CBS permanently monitors oil levels and the degree of wear and tear on individual components of your BMW. It also checks the time/mileage recommendations for fixed services and it analyses this data and tells you when a service is next due.  The iDrive Control Display gives you exact information on which component needs a check, so you can plan your service appointments well in advance and avoid any unnecessary maintenance work.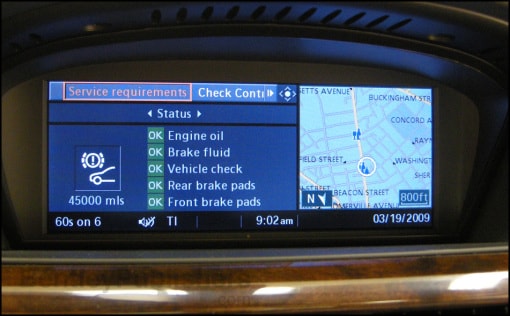 CBS information can also be accessed through non-iDrive models. 
A microchip in the vehicle's remote control in the key saves the data along with other general information such as the odometer reading and the vehicle identification number.
BMW Service uses a device known as a Key Reader to download this information from the vehicle's key.
Maintenance is not necessary until such times as wear progresses to defined limits. This flexibility in defining maintenance intervals and the scope of maintenance work required means that only those components that the sensors show to be due for maintenance are serviced. In essence, this system allows each service to be tailored to the requirements of each and every BMW.
The instrument cluster: The instrument cluster is the central unit - all your CBS data for the full scope of maintenance work is stored in the instrument cluster. When you turn on your vehicle, one of the service requirement indicators below will briefly appear in your LCD display (in-between your dials)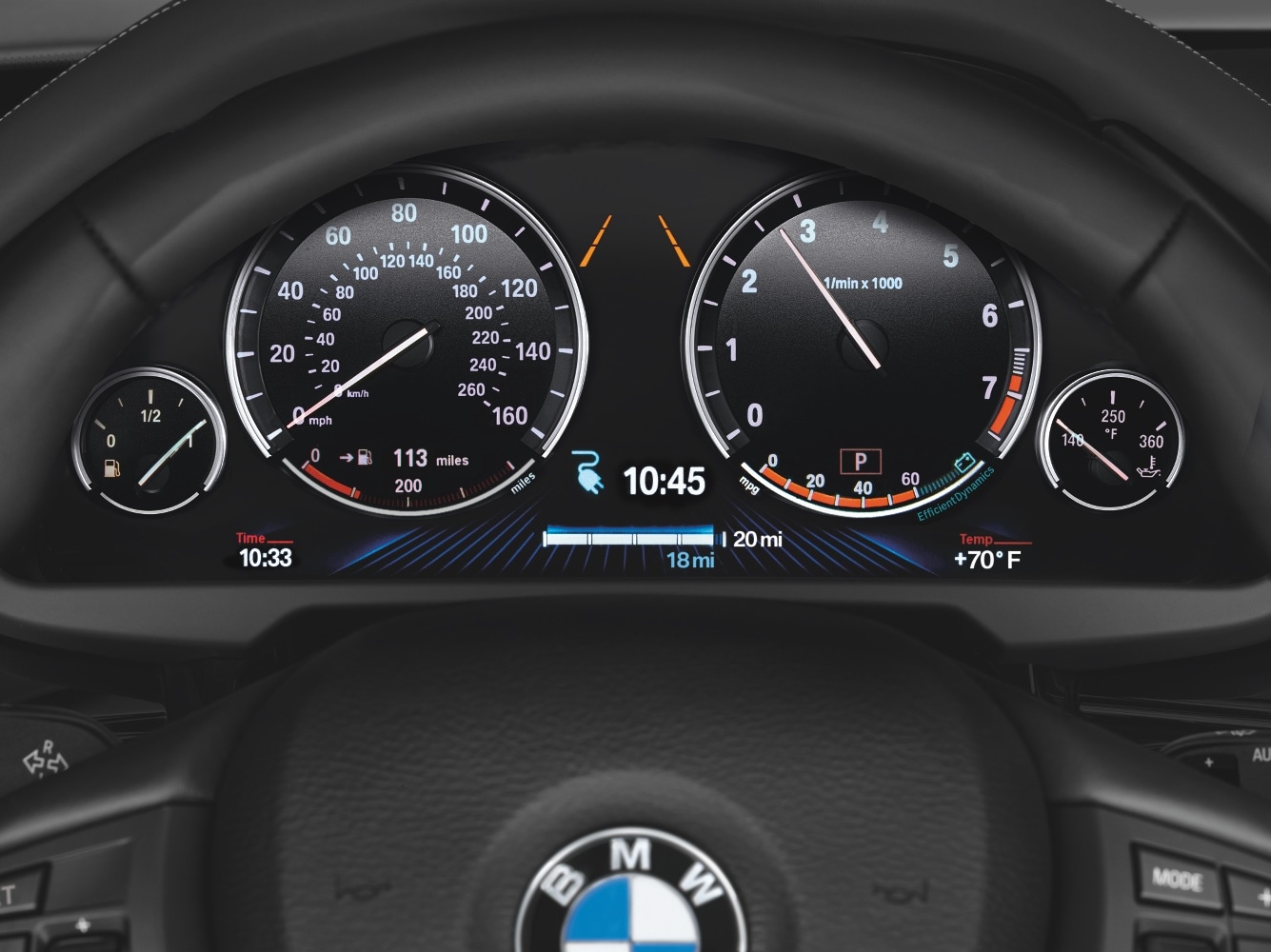 See one of our Service Advisors for additional information