Knauz Automotive: Turning Customers Into Friends Since 1934
It was over 80 years ago when, Karl Knauz, the father of the current chairman, Bill Knauz, created the dealership that would bear his name for generations to come. Karl Knauz opened a gas station in Lake Forest after years of being a chauffeur. Did he imagine that this modest beginning would come to be one of the most recognized dealerships in the country. They have weathered the good times and the bad, and done so by taking care of customers using The Golden Rule.
To accommodate our customers, we will install portable hand controls units that the customer provides to us in order to test drive a vehicle so long as the devise can be installed and removed without physical modification or alteration to the vehicle.  If the customer does not have a portable vehicle hand control unit, we will provide one. Please note our device is available for vehicles with automatic transmissions only.  For the safety of our customers and employees, these hand control units are installed at our service department.  Appointments for a vehicle test drive using a hand control devise are strongly recommended for daytime hours to ensure that a licensed technician is available to install the hand control system and safety test before the customer test drive. 
If you have any questions regarding this policy, please contact the General Manager.
The Knauz families have a long history in this area:
In 1934, Karl Knauz began with a Desoto dealership, followed in 1941 by a Chrysler dealership, which we had for many years until we retired the dealership to make room for our Hyundai franchise. The sixties saw the arrival of Land Rover, followed by the arrival of BMW in 1971. In 1986, the Knauz family purchased the parcel of land in Lake Bluff where the Autopark currently resides. BMW was the first franchise moved to the Autopark in May of 1995, followed by Mercedes-Benz in September of 1997. Our Land Rover Center opened in August of 1998, and mid 2001 our Collision and Detail centers and our corporate offices were moved out of Lake Forest. The next few years were filled with further expansion with the addition of Knauz MINI and the almost doubling of our BMW and Mercedes-Benz service departments. The Knauz Autopark strives to meet your automotive needs today and for years to come.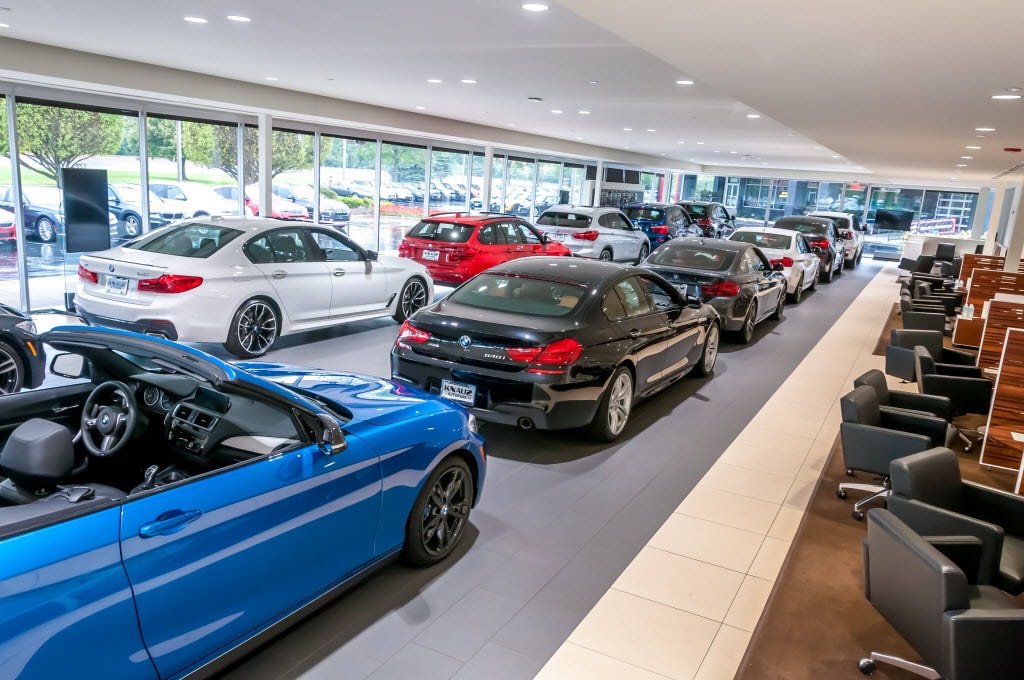 The Knauz family also believes that being a beacon in the community is important; that's why they've spent so much time, money, and effort supporting causes they believe in. While Bill Knauz has turned over the running of the company to his son-in-law, William Madden, but most days he'll still stop by the office, unless the weather is conducive for his second passion in life: flying.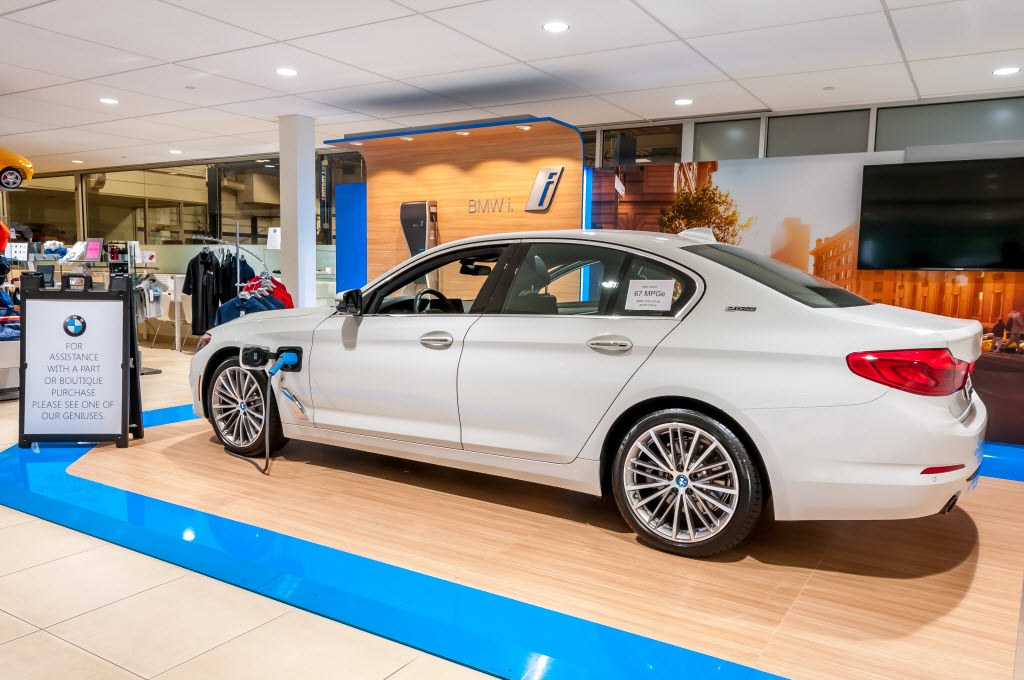 Throughout the years, the Knauz family has established itself as a leader in the automobile industry. Our employees pride themselves on outstanding service and quality sales. Our customer satisfaction is always among the top ranked nationwide, receiving numerous awards, and our reputation as a good corporate citizen within the community still stands. We are humbled by our history, and eternally grateful for all the thousands of customers that have allowed us to earn their business.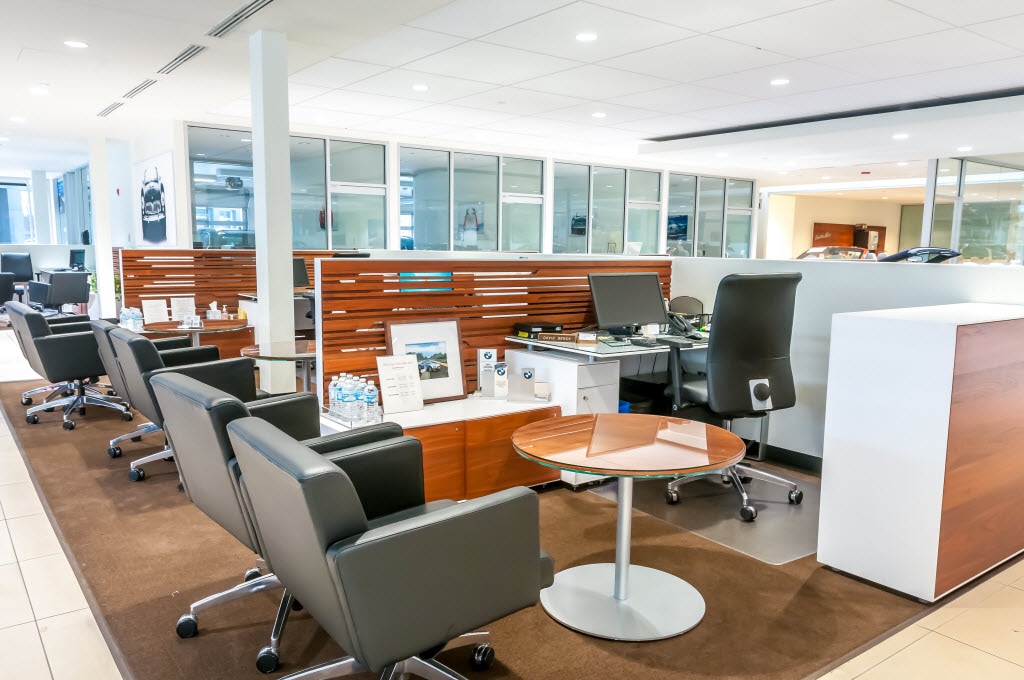 This respect for customers and an interest in the community stems back to Knauz Automotive Group's 1934 roots, and has been continued in the dealerships open today. In the earlier days, Bill Knauz remembers getting to know all of the customers by name. That's a little harder to do today, he said, but they do see a lot of repeat business including some of the grandchildren of people who have bought cars from the Knauz dealerships in the past.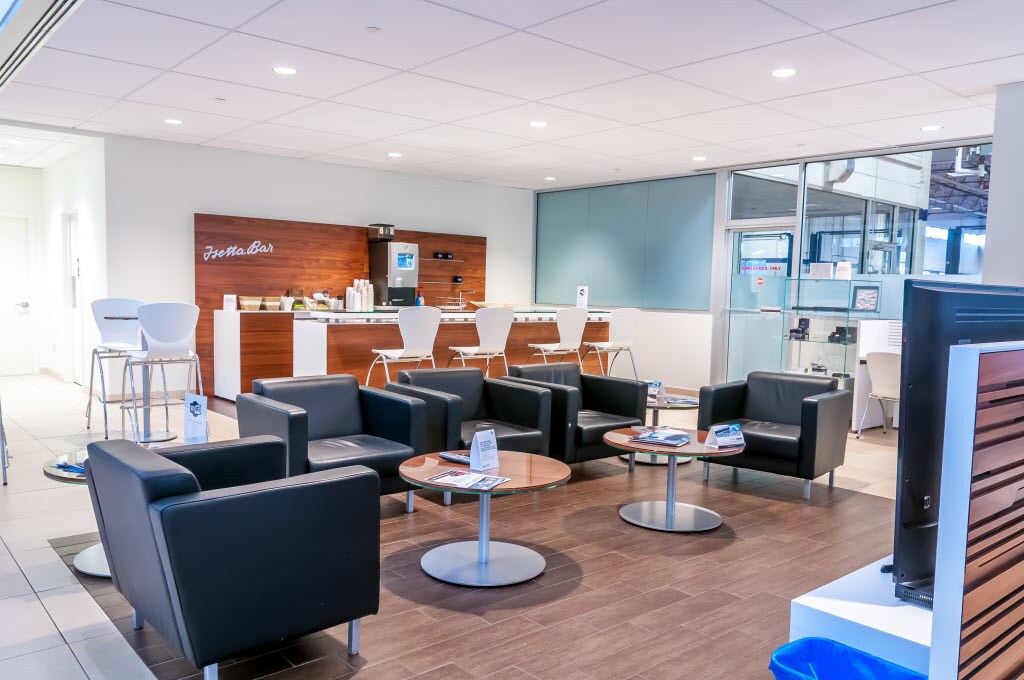 In the showrooms, you'll always find the latest models, and knowledgeable salespeople that will help you find the perfect car for you, be it a BMW, Mercedes-Benz, Land Rover or a Sprinter van. If you need a vehicle, they've been selling and servicing them for so long, that they can anticipate and satisfy your needs.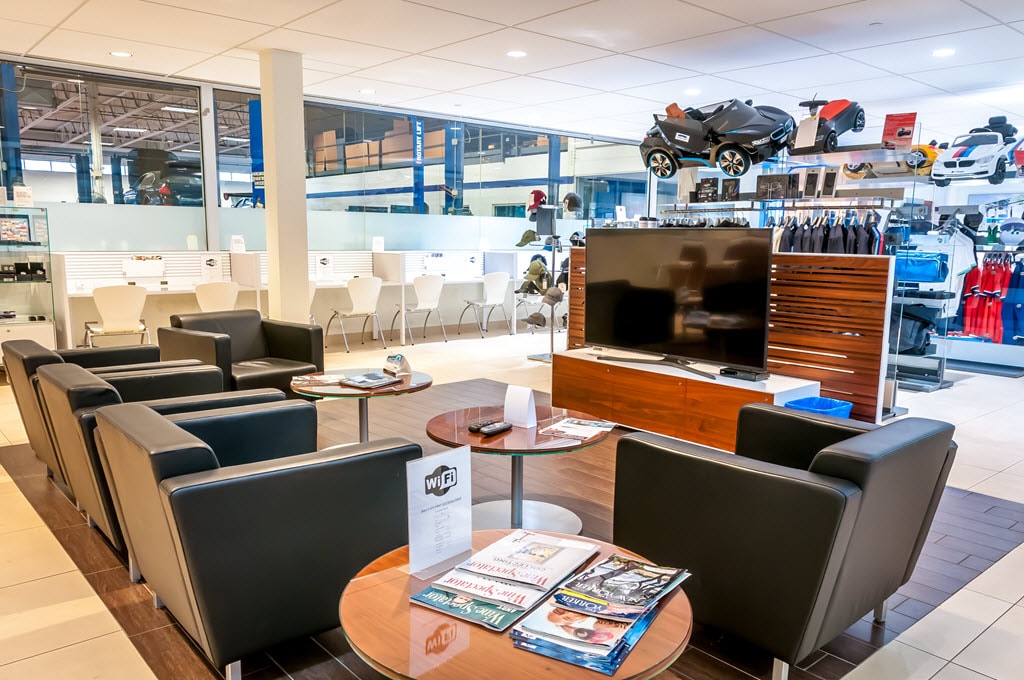 Even in today's uncertain times, you can always find a friendly face and they will greet you with a smile. We are thankful for our customers. We will go out of our way to make you feel welcome and to continue to earn your business.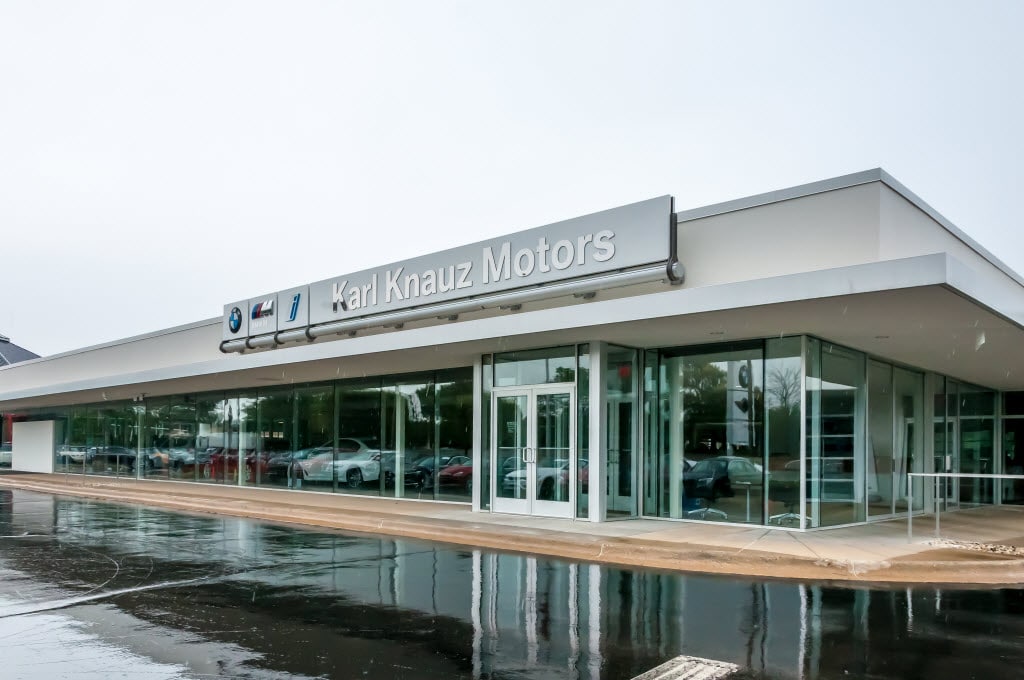 In addition to our Mercedes-Benz, BMW, Land Rover and Sprinter dealerships, we also have a state of the art, factory certified Collision & Detail Center and an indoor vehicle and tire storage facility.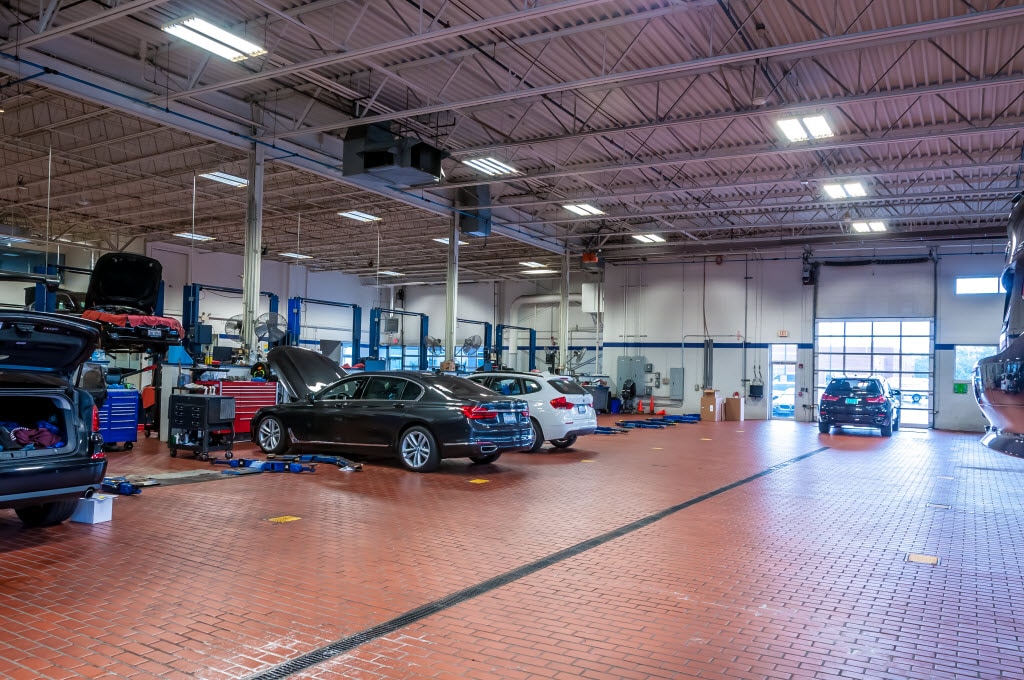 Karl Knauz BMW is the Only Place to Go for BMW Drivers near Lake Bluff, Long Grove, Waukegan and Mundelein
Here at Karl Knauz BMW, we know that you can visit any number of dealerships when shopping for a new car. That's why we always make sure go above and beyond for our loyal customers throughout Lake Bluff, Buffalo Grove, Waukegan and Mundelein. It's our world class customer service that helps us earn your business time and again while serving your driving needs!
It all starts with our attractive selection of new BMW cars including BMW X5, X3, 330i, 750i, 535i  and beyond! Take the wheel to see our new cars are defined by a stellar safety record, long-lasting dependability and unmatched quality. If you're driving on a budget, then take a look at a used car to save cash on your next car.
Whatever your preference may be, you'll have no trouble finding an affordable car that brings joy to your daily drive!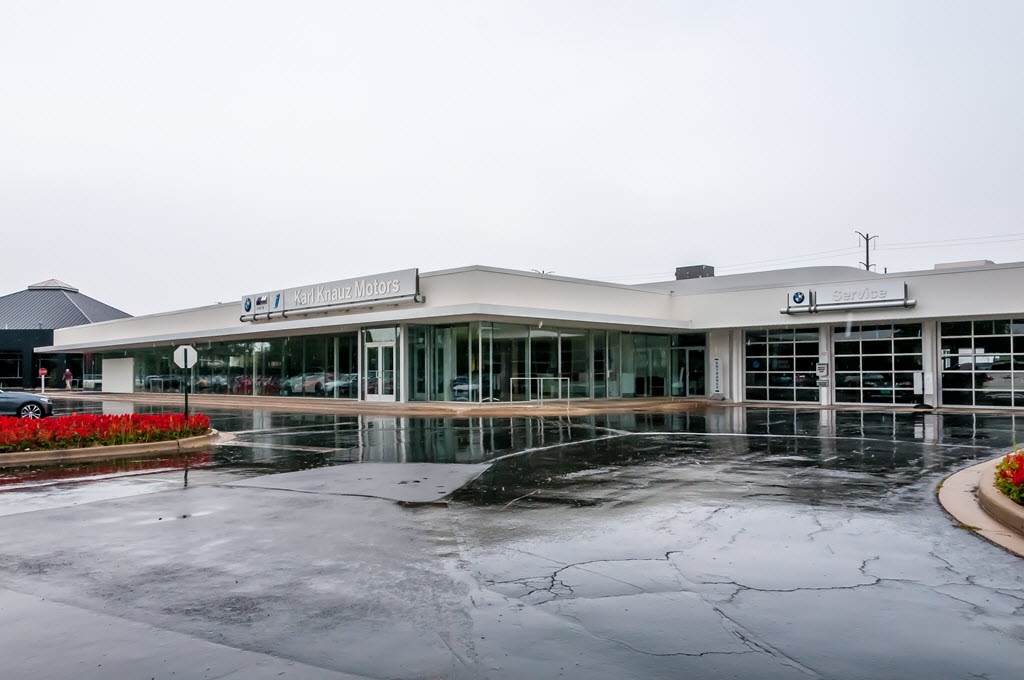 Learn More about the Auto Services Available to Drivers in Lake Bluff, Buffalo Grove, Waukegan and Mundelein
It's not just about helping you select a new or used car here at Karl Knauz BMW. Our auto finance center also works to ensure that you take advantage of a lease or loan solution that fits squarely into your budget. That gives you the chance to enjoy a great deal on a high-quality new or used car. 
We strive to ensure that your car maintains its original quality for thousands of miles. Don't hesitate to visit our service and parts centers for auto maintenance and repairs near Lake Bluff, Buffalo Grove, Waukegan and Mundelein. You'll always find peace of mind with our factory-trained technicians working on your new or used car. It's all part of our desire to help you make the most of every drive in your new BMW or used car. If there's any way we can improve your ownership experience, please give us call or stop by Karl Knauz BMW in Lake Bluff today!